FAQs
Yes – monthly, quarterly, annual are all supported.
Yes – as long as the source file contains the correct figures for submission of boxes 1 to 9.
Yes – as long as the source file contains the correct figures for submission of boxes 1 to 9.
The VAT Filer will run on an Apple MAC provided it is running Mojave 10.14.3 or later and Excel for MAC 2016 16.26 or later. The software will not run with Apple Numbers and does not run on Android devices.
No – only with Excel 2010 or later.
Yes they do – Please see the user guide.
No – there are too many potential environmental issues in creating an Excel add-in.
No - any changes need to be made in the source file and then linked through to the VAT filer as per the video.
Yes – any data held on our bridging website is held in accordance with our data policy and in accordance with GDPR compliance regulations. Full technical specifications can be found
HERE
Yes – users should email support@absolutetax.co.uk if they have any support queries and your query will be responded to via email.
No, all support is dealt with via email– unless you have in the last year spent a minimum of £500 on any software supplied by Absolute Accounting Software Ltd.
The user name will be issued no later than the next working day.
They must be set to English United Kingdom - this is usually altered by going into Regional settings and ensuring that it is set to English United Kingdom.
The MAC compatible version of the VAT Filer does not support the import sheet option shown in the video demonstration. You can only use the Link Cells option to link the 13 cells individually to your source workbook.
You will not be able to rename the tabs within the software as these are used to create the links between the input and VAT return tabs. If you rename the tabs it will prevent the software from linking correctly to both your source spreadsheet and the HMRC when submitting.
Due to a restriction within Excel 2010 it doesn't allow macros to run correctly therefore not recognising open multiple spreadsheets as individual items and so when selecting "Link Cells" and then the source spreadsheet it doesn't recognise this as a separate Excel file. you can either open a blank spreadsheet and choose file / open to open the source spreadsheet before running the link option, or alternatively when you click "Link Cells" select "View" in the menu bar within the Excel file and then "Switch Windows" and you can then select the source spreadsheet from the drop-down menu. This is likely to affect users running Excel 2010 on a Windows machine and Excel for Mac 2011.
This will either be that your source spreadsheet is in protected mode or in Excel or that you have merged cells set in certain cells of the spreadsheet. To unprotect the spreadsheet you either need to click "Enable Editing" in the menu bar at the top when you open the spreadsheet or choose file / enable editing.
The 13 month licence activates when you file your first successful submission to HMRC, rather than the day the product is purchased. This means you can buy the Excel VAT Filer in advance to test the linking to your source spreadsheet.
We do not have a demo version that we can send to you, as it is an Excel template and HMRC do not allow for test submissions of the VAT returns. For this reason we have put together a video demonstration that can be found on the homepage of this website.
HMRC have confirmed that the process can take approximately 72 hours.
The knowledgebase can be accessed directly from your Client Portal.
MTD Myths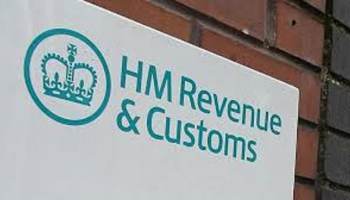 Absolute want to set the record straight about what is and what is not required for MTD.
Myth #1 - Businesses will have to buy new accounting packages. Wrong! You don't need to buy a new accounting system even if your current package is not MTD compatible or you use Excel spreadsheets.
Myth #2 – Businesses won't be able to use spreadsheets after 2020. Wrong! As long as you use MTD compatible bridging software to digitally link your spreadsheets to HMRC's MTD system, you can keep using Excel.
Myth #3 – Businesses will have to post transactional data as well as the usual VAT return data. Wrong! VAT registered businesses will only need to submit the same 9 boxes of data they currently complete on their VAT returns.
Don't believe the hype. There is a cost effective, simple to use MTD compatible solution……. Absolute's Excel VAT Filer bridging software.